The sharp reaction of Kurd students to the offensive remarks of the students Basij director of Kurdistan University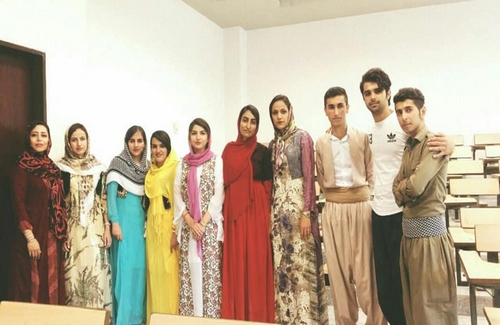 Kurdpa Agency: The insulting statements of the Kurdistan University\'s Basij director to Kurdish culture and costumes led to a sharp reaction from Kurdish students.

According to a report by the Kurdistan Press Agency, on Saturday, May 25th, in a protest to the offensive statements of Seyed Enayt Joybar, students Basij director of the university of Kurdistan to Kurdish culture and costumes, the Kurd students at the Kurdistan University wore Kurdish clothes for classrooms.

Kurd students at Kurdistan University urged the authorities to follow up on this issue.

Students at the University of Kurdistan have also issued a statement emphasizing respect for all cultures, nationalities and languages.

in this statement: \"We, the students at the University of Kurdistan, are demanding respect for all nations, cultures and languages ​​of the world, and as a moral and human mission, we will not allow anyone and any groups else to trample over any human rights\". We should not allow to be carefree in this sensitive and dangerous situation, and along with all the today\'s problems, to know that now we will carry hope for tomorrow.

\"We all have a dream of living in a country where people are judged not by their nationality but by their personality,\" the statement said.

Seyed Enayat Joyibar, responsible for students Basij at the University of Kurdistan, in a talk with a student news agency reporter were insulted to Kurdish culture and costumes, said: \"Some of the people are wearing Kurdish costumes at the uniform of the counter-revolutionary and criminal groups at the university level and many programs supported by their cultural affairs, covering topics such as literature, history, and Kurdish studies, etc. \"

The Students Basij director of Kurdistan University for defamatory statements was faced a harsh reaction by Kurdistan University students.