Bureau of Properties impounded Kamyaran Singer\'s artistry card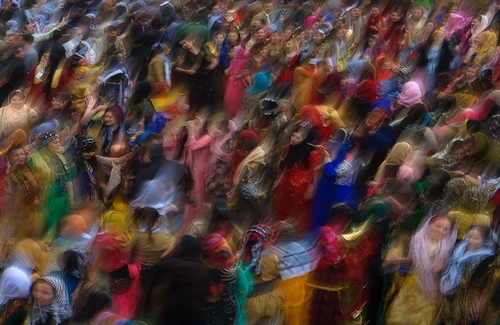 Kurdpa Agency: Bureau of Properties of Kamyaran impounded Singer\'s artistry cards in this city and will not give them back until the end of the Nowruz holiday.

According to a report from the Kurdistan Press Agency, Kamyaran\'s Bureau of Properties have called the singers to send their artistry card to the office.

According to an informed source, this action is to prevent singers from attending Nowruz ceremonies.

This source added that the Bureau of Propertie has told singers that their card will be in this office until the end of Nowruz holiday, during that time they will not allowed to attend the celebrations of Nowruz ceremonies.

This source emphasis that the Bureau of Properties threatened singers that they would face with the rules if they were present at the Nowruz ceremonies.

In this regard, the Village Council of Palangan, following the pressure of the Kamyaran\'s Ettelaat Bureau canceled the announcement of the Nowruz ceremony in this village.

Cooperation Center of Iranian Kurdistan\'s Political Parties for holding Kurdistan\'s Nowruz has launched a campaign called \"Nowruz, Dance of freedom\", which in response to the campaign, intelligence agencies created a climate of terror and arrest of Kurdish activists.