Unemployment Doubled in the Course of the Year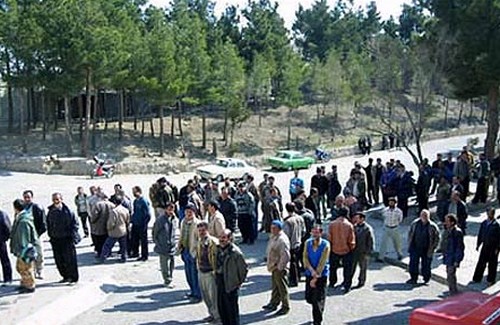 KURDPA - In an interview with the Iranian Labour News Agency (ILNA) on March 2, Mohammad Atarodian, the head of the High Center for the Employers Trade Association, claimed that due to continued recession in productive facilities, the unemployment rate has reached more than 31 percent.

Atarodian attributes the increase in the unemployment to the cut in subsidies payments to the production facilities by the state. According to the head of the Employers Association, "in the best scenario, the unemployment rate has doubled since last year, such that more than fifty percent of the labor force are in a precarious situation."

In the interview, he emphasized that "a person who works for two hours per week can not be considered employed." Atarodian criticized the gimmicks used to report the unemployment rate less than its actual number.

According to Mehdi Mir Abdollahian, a secretary of Tehran Industries Owners Association, 21% of factories are semi-productive and 16% are on the brink of closure, while 25 percent have already closed down. Only 38 percent of the domestic factories remain active.

By official statistics, the number of unemployed has risen from 2,675,000 in 2005 to 2,840,000 or an increase from 11.5 percent to 11.9. The spring 2010 statistics show an unemployed population of 3,529,000, or a 14.5 percent rate.

Separately, Alireza Mahjoub, head of the "Workers House" and its representative in the parliament, reported of 1200 production facilities are being shutdown or downgraded due to economic woes in the country. He was speaking in a campaign rally for parliamentary elections on February 28.

According to another parliamentary deputy, a third of the unemployed have university degrees.