The Persian writer Simin Daneshvar Passes Away in Tehran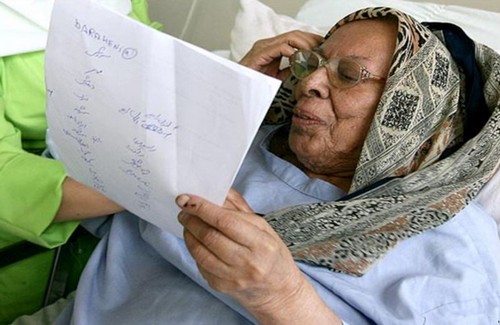 KURDPA - Simin Daneshwar, one of the greatest female writers passes away in Tehran. The most famous work of Daneshvar was the novel \"Suvashun\" which was translated into 17 languages including English, German and Dutch in 1990s.

Simin Daneshvar was the first lady in the history of Persian literature that professionally wrote novels. Her works have been among the best seller Persian literary books.

Simin Daneshwar was born in 1921 in Shiraz, the city of Persian celebrated poets, and finished her academic studies in Persian literature at the University of Tehran. She was the first director of the Persian Writers Association and for years was the professor of the University of Tehran.

Daneshvar passed away on March 8, 2012 at the age of 90 in her home in Tehran.