Khatami betrays election boycott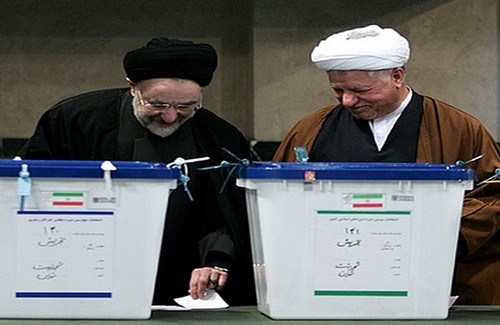 KURDPA - Iranian media report that former president Mohammad Khatami, a chief reformist figure, cast a vote in the ninth parliamentary elections.

The Mehr News Agency was the first media outlet to report that Khatami had shown up at a voting station. It wrote that he was seen at 1:50 PM at a polling station in Damavand.

Fars later reported that Khatami, accompanied by his brother, cast a ballot in the ninth parliamentary elections.

Later, ILNA and ISNA confirmed the news.

Khatami had previously announced that reformists could take part in the elections only if political prisoners were released, including the opposition leaders who've been held under house arrest for more than a year.