Iran's Supreme Leader Wants More Supervision In Cyber Space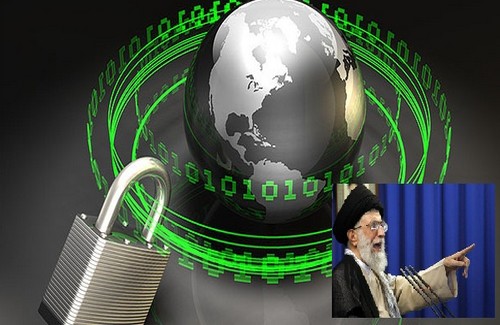 KURDPA - Ayatollah Khamenei today issued an order to establish a Supreme Council for Cyber Space and also appointed its members. Iranian media report that Iran\'s Supreme Leader called on all government bodies to cooperate with the new council.

Ayatollah Khamenei pointed to the \"growing spread of the internet\" when he said: \"There is a need for constant planning and coordination in order to protect against the harmful effects of the internet, and for this there needs to be a focused centre to make policy and coordinate decision-making about the national cyber space.\"

The edict appoints the president as the head of this council and other members include the head of Parliament, the head of the judiciary, the head of national broadcasting, the Minister of Communications and Information Technology, the Minister of Guidance, the Minister of Science, the Minister of Intelligence, the head of Parliament\'s cultural commission, the head of Islamic propagation, the head of Iran\'s Revolutionary Guards Corps and the head of the Islamic Republic Security Forces.

Ayatollah Khamenei\'s letter indicates that the goal of the new council is \"the complete and up-to-date supervision of cyber space both inside the country and globally, as well as deciding on how to deal actively and wisely with internet.\"

In the past year, Islamic Republic authorities have consistently warned against the \"enemy threats\" in cyber space and on the internet.

The Minister of Communications and IT said last month that the internet is not to be trusted and is overladen with threats.

Intelligence Minister Heydar Moslehi has called the spread of social networks on the internet a \"new threat\" against the Islamic Republic.

Iranian authorities have also referred to the internet as a \"spying tool\" and are in the process of establishing a national internet to counter some of the alleged threats of the World Wide Web.