Iranian Human Rights Lawyer Given 18-Year Prison Term, Wife Says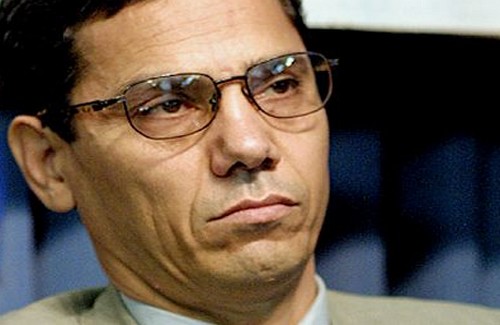 KURDPA - Iranian human rights lawyer Abdolfattah Soltani has been sentenced to 18 years in prison, according to his wife. Masoumeh Dehghan added that her husband has been banned from practicing law for 20 years.

She told RFE/RL that Soltani was informed of the verdict on March and claimed that he is planning an appeal.

\"Soltani didn\'t defend himself in court because he said the court is not competent,\" she said. \"These sentences have been issued based on the charges. He hasn\'t defended himself yet. According to the law the sentence can be appealed within 20 days. The lawyers will prepare their defense statement and asked for a meeting with . Then they will defend him in the appeals court.\"

Soltani, who cofounded the Defenders of Human Rights Center (DHRC) with Nobel Peace Prize laureate Shirin Ebadi, was convicted of spreading antigovernment propaganda and endangering national security.

Soltani, who has represented a number of well known Iranian political and human rights activists, was arrested by security forces at his office on September 10, 2011.

\'Accepting An Unlawful Award\'

He was also charged with \"accepting an unlawful award\" in connection with his Nuremburg International Human Rights Award, which he was given in 2009.

He has been arrested four times in the last six years.

Since the disputed June 2009 presidential election, several cofounders and members of the DHRC have been imprisoned, including lawyers Mohammed Ali Dadkhah and journalist Abdolreza Tajik.

In September 2011, the DHRC deputy head Narges Mohammadi was sentenced to 11 years in prison for \"assembly and collusion against national security\" and \"spreading propaganda against the regime.\"

Mohammadi was the winner in 2009 of the International Alexander Langer Award for those demonstrating outstanding civil, cultural, or social commitment.