Iran pays India traders with rupees in bid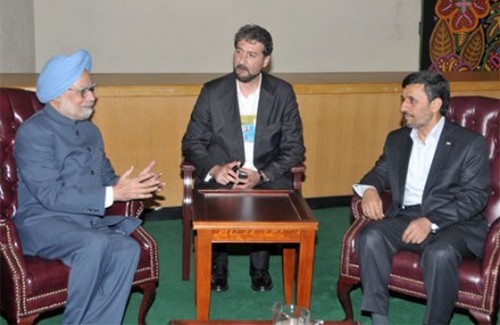 About $3 billion in Iranian import arrears have accumulated since December 2010 when a previous payment conduit was closed under pressure from Washington, which is using sanctions to try to stop Tehran\'s contentious nuclear program.

Payments to Indian exporters are being remitted through Iran\'s Bank Parsian which has opened an account with India\'s UCO bank, the sources said. Bank Parsian is among private Iranian banks that are free from sanctions against Iran\'s state-owned banks.

The agreement came after meetings between a visiting Iranian delegation and officials from India\'s finance and banking sectors over the past two days.

\"Payments (to Indian exporters) have started coming very recently through Bank Parsian\'s account with UCO bank,\" said M. Rafeeque Ahmed, president of the Federation of Indian Export Organizations, the top exporters\' body, told Reuters.