Iran: Female students suspended over hijab (the Islamic dress code) violations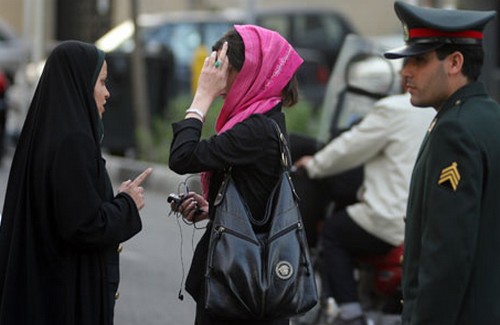 KURDPA - More than 10 female students at Iran University of Science and Technology (Elm va Sanat) have been suspended from their classes for \"failure to adhere to the Islamic dress code.\"

Daneshjoo News reports that the disciplinary office of University of Science and Technology recently suspended 10 female students for violating the Islamic dress code. The report indicates that between 10 and 20 students have suspended since the beginning of the winter term.

Last term, the head of faculty at the Basij office reportedly rejected the registration of 15 female students because they had failed to attend a session on the topic of hijab (the Islamic dress code) for women.

He also announced that these students should be denied registration in the following term as well.

In recent years, the Ministry of Education has been intent on making education at all levels more Islamic. Officials have begun a complete overhaul of curricula in schools and universities, while also retiring or even expelling professors who have been deemed not fully committed to Islamic principles.

Another policy has explored possible ways of segregating men and women at the university level.