Former Tehran prosecutor to stand trial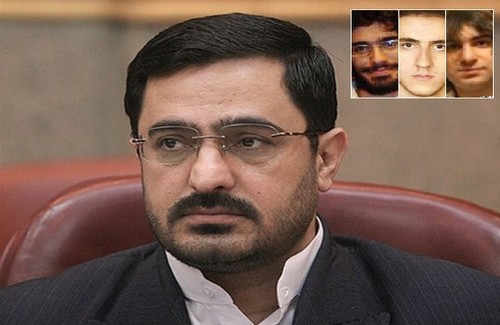 KURDPA - Saeed Mortazavi, the former Tehran prosecutor, has reportedly been indicted for deaths and torture at the Kahrizak Detention Centre. The Tabnak website, a site linked to the security forces, reported on Sunday that Mortazavi has been charged with \"complicity in murder\", \"violations of citizen rights\" and \"dishohouring Iran`s Security Forces.

According to Tabnak, the former Tehran prosecutor will stand trial soon.

The newspaper Tehran also reported on Monday that Abdolhossein Ruholamini, the father of one of the detainees who were killed under torture at Kahrizak, has confirmed that Mortazavi has been indicted.

Mortazavi was removed from his position as Tehran Prosecutor after the truth about the deaths and torture at Kahrizak Prison hit the media. He was, however, immediately appointed by the president to lead the Task Force on Drug Trafficking.

He has been quoted as saying that he had been acquitted of all charges against him, but Prosecutor General Gholamhossein Mohseni Ejei denied his claims.

In 2009, a group of protesters who had demonstrated against the controversial election results were taken to Kahrizak Detention Centre, where they were severely tortured and abused. Three of these detainees were killed under torture: Amir Javadifar, Mohsen Ruholamini and Mohammad Kamrani.

Mortazavi and two other judges were suspended over the events at Kahrizak. Mortazavi claimed that the three detainees died in Kahrizak due to meningitis. The Kahrizak Detention Centre was shut down by order of Iran\'s Supreme Leader Ayatollah Khamenei, but Ruholamini\'s father claims that Mortazavi had delayed that order.

Mortazavi is also the prime suspect in the death of Zahra Kazemi, the Iranian-Canadian photojournalist who was killed while in custody at Evin Prison for taking a number of photos.