Controversial family law passes in Iranian Parliament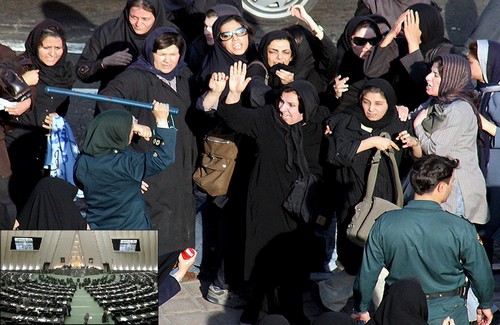 KURDPA - Iran\'s Parliament has passed Article 22 of the controversial family protection act requiring the registration of temporary marriages. The article has been amended however to make registration of temporary marriages only obligatory in certain cases such as those invovling a pregnancy.

Iranian media report that Parliament approved the registration of temporary marriages with a vote of 104 to 6, with 12 abstentions.

The article calling for the registration of temporary marriages without any conditions was written with an eye to protecting the rights of women who become a man\'s second or third wife. Children produced by such unions have no legal rights when a marriage is not registered.

Setareh Hedayatkhah, a spokeswoman for Parliament\'s Cultural Commission, had proposed that no conditions should be put on the registration of temporary marriages, and that registration should be compulsory for all of them.

\"The lack of registration and the lack of an obligation to do so will harm people\'s lives, especially those of women, and it only benefits irresponsible men.\"

Her proposal was turned down, however, with Mohammad Dehghan, a member of Parliament\'s Legal and judicial Commission, stating that the main appeal of temporary marriages is that they remain unregistered. He said: \"Family issues, especially marriage, are among the most private matters in an individual\'s life, and lawmakers must not interfere so deeply in people\'s private affairs.\"

Last year, Zahra Rahnavard, the opposition leader and former head of Al-Zahra University who is now under house arrest, described the so-called Family Protection Law as harmful to the institution of family and she called for its removal from Parliament\'s agenda.

Women\'s rights groups and even members of conservative women\'s groups have also protested the law, saying that despite its aim to protect the rights of women and the offspring of such unions, ultimately it paves the way for polygamy, which is in essence a violation of gender equality.